Designer's Advice: Philosophy of Taste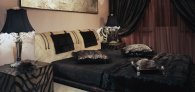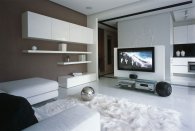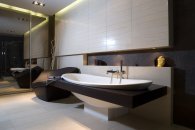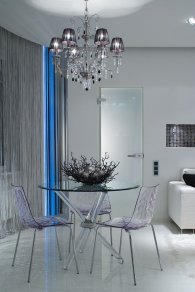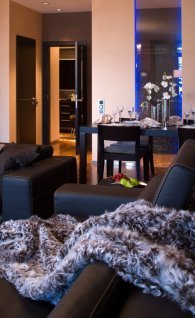 The philosophy of modern interior design is a set of requirements to beauty and functionality, topped with up-to-date technologies. According to Sergei Serpuhov, a professional of his work, Davanti products are a good example of what should be created thanks to cooperation of a customer and a designer.
Design and Stuffing – One Whole
The professionalism of a designer is confined in the ability to create a harmonious product. One should consider factors like up-to-date technologies, modern design tendencies, lighting, and others. But how can one know that the result you get is perfect? To explain that we can mention the success of the American company Apple. It offered its customers not just "iron", but an original design with relevant "stuffing".
Davanti Example
The same can be told about the company Davanti. Its products exemplify harmonious combination of modern technologies, beauty, functionality and quality. Any door in any closet closes smoothly with no sound, in whatever mood the master of the wardrobe is.
Technologies Serve Aesthetics
The inside filling of closets and wardrobes reflect different styles of interior. It is important to remember that technical elements should be hidden; otherwise they will just spoil the view and distract attention from the interior. For example, Davanti offers a hidden rail for slicing doors. One of technologies makes it possible to fit the rail into a construction. As a result, the customer only sees the doors, and aesthetics remains unspoiled.
Economy in Fashion
Among new developments in creating fitted furniture there are the popular LED technologies (light emitting diodes). Moreover, they can help in creating more convenient constructions, and this kind of light is energy saving and environmentally friendly.
Hollywood as a Manual
There is no denying that fashion influences furniture. A competent designer is capable of creating a stylish and practical product. For instance, barocco style objects or closet might fit well into an ultra modern interior, which can be well exemplified by Hollywood films. To those, interested in similar combinations (classics and modern design), Sergei Serpuhov recommends watching the film Tron Legacy, which has many successful tips.
Remakes are Topical
One cannot help mentioning that one of today's tendencies is remaking. That is constructions with classic finishing (door cases, etc.) and modern filling (frame, fittings, shelves, etc.). This option is now very popular and can brighten any interior.
Aspire to Harmony
A professional's task in this case is to reveal all possibilities of modern design to the customer. Thus, the conclusion is – amateur activities will lead nowhere. It is vital to be consulted by a competent designer, who can guide you and take the right decision. The area of design and interior is diverse; it is a rich world, studied by professionals throughout their lives. And the customer, in turn, needs to assert oneself in the desire to create a harmonious space. Then technologies and the look will be one whole.