Designer's Advice: a Fantastic Wardrobe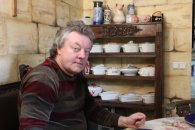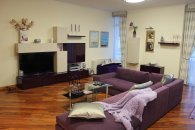 One cannot possibly know everything. All of us are specialists in a particular area. That is why in the area of design many people rely solely on their intuition, which is not enough for a competent design of your living space. Rather unexpected issues came out in our conversations with professionals like Aigars Zarins. He told us how to plan a wardrobe, and not only that.
For a Start
In order for cooperation to start it is necessary to realize the style of the interior. Here we need to take into account the fact that a wardrobe is a modern solution, so it will be complicated to fit it into the classic.
What Do You Do?
One of the most important factors when choosing the interior style is the professional work of the client. If this is a model, then the priority in her interior would be given to the wardrobe. In other words, job defines priorities.
Way of Life
Further on you need to learn about the way of life of your client and his or her family. The size of the wardrobe will largely depend on whether the person does any sports and prefers sports style in clothing (such things are normally rather short) or long coats.
Dangerous Items
Talking about the way of life you also need to find out the following – are there any valuable or dangerous items in the house, like jewelry, documents, medicine, or guns, for instance. Then it would be smart to install a safe, hidden in the wardrobe, say, from the children.
A Complicated Sketch
Everything should be discussed during the conversation with the client. Only after that the first sketch of the wardrobe is made. Of course, the sketch will mainly depend on how much you are ready to spend on the wardrobe. This will define the materials, decoration and the fittings. It is important.
Always Forever
A wardrobe is a fitted room per se. You won't be able to take it with you once you move. That is why it would be advisable to make it clear for yourself – are you going to live in this apartment or house for all your life, or you plan to move in some time. This will also influence the filling of your wardrobe a lot. What should be kept in mind for those, who make a wardrobe in a temporary living place? There are two important issues – the fittings and the floor. The next owner will pay his or her attention to these things. And please remember, a well made wardrobe will increase the value of your property once you decide to sell it.
Important Nuances
Light is as important as other nuances. There has to be enough light. Ventilation should also be considered. An effective ventilation system will spare you the appearance of clothes moth and humidity, which deteriorate clothes. As to the furnishing, there should be a couple of poufs or a chair, so that it is comfortable to put on clothes, and so that you don't hitch anything while getting seated.
Mistake No. 1
The biggest mistake is to stuff as many things into the wardrobe as you can. Please, don't do that. You should definitely observe the rules of ergonomics, which the designer will gladly recommend to you.
A Popular Solution
It is not possible to name the exact size of a wardrobe. It all depends on the above mentioned nuances. However, many apartments and private houses have two storerooms, and one of the most popular solutions is to install a wardrobe in that room.
Progressive
And to finish with, a wardrobe can be a place not only for getting dressed. The time, spent on putting on and trying on clothes can be nice and wholesome. In a wardrobe you can have a radio or even a TV set. And while getting dressed you can learn the latest news or listen to your favorite music.
More detailed information on interior design can be received at Davanti specialists. You are welcome to turn to us! And we will gladly help!