Designer's Advice: Everybody Has a Speciality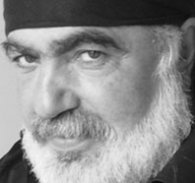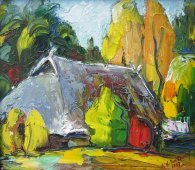 Artistic interior decoration is a subtle and complicated thing. Because people usually have limited vision, the help of a professional can always be used. A designer is able to consider every detail and find the best possible solution. A professional like this is Nugzar Paksadze, who has been cooperation with "Davanti" for a long time now.
Comfort, Comfort and Comfort
Before beginning the work on creating an individual and artistically precious interior design, it is necessary to learn as much as possible about the people who are going to live in it. A professional's job is to find that particular solution which would best fit a certain apartment or house.
Sharing with the Master
In his turn, the client should realize that he or she will have to share private information about the hobby, work, living conditions, etc. A competent designer is able to process this information. Every good specialist has own style, own "handwriting".
The Technical Matter
Here it is important to understand that a designer might not know everything. Every designer has not only own style, but also own specialization. For instance, the specialization of N. Paksadze is technical matter. He used to be a construction worker, and he knows the nuances of different technologies. This skill helps to make the design part of the project of a better quality. It has to be said that not every designer is good at technical details.
All at its Place
What other complications are there? You are strongly recommended to think through the placement of the furniture. Any object can be moved except fitted furniture; therefore its location needs to be worked out well. What's most important is that all things are at their place and interior details are mobile. Thus the space can be changed as much as you want.
Decor Depends on Style
The choice of décor is the next step. But it totally depends on the chosen interior style. However it is worth mentioning that, for example, in the bedroom it is appropriate to match the décor with the fabrics, largely present here (curtains, pillows, etc.). A wardrobe should probably be in "quiet" colors, because it is the clothes that give it the brightness. In the living room the accents are as follows – a painting, a chandelier, a lampshade, a vase, various ceramics, souvenirs from different countries and others. In the bedroom the object, attracting attention, are the ones connected with music, sports, the child's interests.
Plenty of Light
Next thing is the lighting. There has to be as much light as possible. Please remember that the lighting can always be dimmed, but the maximum planned light can hardly be made brighter. So if this moment is not well planned from the very beginning, the author's artistic concept of the interior may be invisible due to the simple lack of light.
And to finish with we need to stress that the project, technical, architectural, designer, and construction stages of a project carry a creative origin. No house or apartment will become an individual reflection of the owners without talented professionals.